Your Full Service Siding
Installation & Repair Company
Get in touch today for a Free quote on your siding, soffit, or fascia project.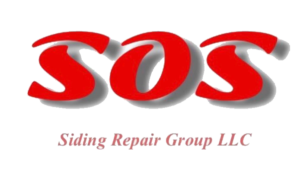 Hire A Team of Siding Professionals
You Can Trust
SOS Siding Repair Group, LLC. is Cook Counties most trusted contractor when it comes to expert siding repair services. We work with a wide range of siding materials, from vinyl and Hardie board, to wood, LP, and aluminum siding. Our expert installers have been in the home exterior industry for many years, and we understand what it takes to repair your siding and prepare your home to weather the worst wind and hailstorms.
Your Project is in Expert Hands
Finished work on time, while adhering to the budget
Our team will provide clear estimations to you in terms of budget and time before we start working on a project. Then we will remain committed to achieving it. You will never have to go through any major challenges as you work with us.
Experienced and qualified professionals
We have experienced and qualified professionals working for our company. You can expect to receive the best results from our experts on your project. In fact, we can deliver the expertise and experience that you deserve to receive on every project.
Our teams use well-defined internal processes when serving our clients. We will also do regular quality checks. This will help you to get your project completed according to the highest quality standards.
Ensuring 100% customer satisfaction
One of the strengths we have is that our team always strives to ensure 100% customer satisfaction. All our customers are ecstatic, thrilling, and delighted with the services we offer. Your complete satisfaction is our main goal!
Signs that it's time to call on an

expert

siding repair service
Unlike your roof, it's relatively easy to spot damage to your siding. That means a simple walk around your home to check for damaged or deteriorating areas can go a long way toward keeping your siding in good condition. Some signs that it's time to repair your siding include:
Visible holes or cracks
Warped sections of siding
Warped sections of siding
Mold, mildew, and algae growth
Loose or missing siding panels
Water damage on the interior walls of your home


If you notice any of these signs of damage, it's a good idea to contact an expert in home exterior repair immediately. Damage can sometimes be hard to spot, however, it's also a good idea to have your home inspected regularly by a professional.
expert craftmanship guaranteed